Scratch build sites & Sloper sites
these are some of the best scratch built/do it your self site I have found. there will also be sites for good Slopers and EPP planes.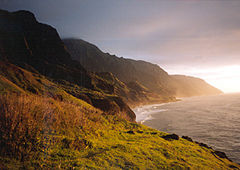 FAN FOLD
What is it? It is an insulation you buy in Home Depot, Lowes type store. It is around 1/4" thick and come with each sheet attached end to end kind of like an accordion. It is sold for about $1 a sheet in sets of 25 or so sheets (So is minimum to buy). It is used at constructions sites so keep your eyes open and you may be able to find pieces for free. The pink stuff is not advisable to use because it is too brittle.


METERIC CONVERSION
Some of these web sites are in Meteric? So if you need the quick conversion divide mm by 25.4 to get inches...Easy

Search Engines
GOOGLE You know us as the Internet's best search engine
Lycos One of the most visited hubs on the Internet reaching one out of every two web users.
Yahoo! With over half a million sites divided into more than 25,000 categories, Yahoo! This site uses GOOGLEs search engine.

Favorite Sites
Mugi Cloraplast delta wing A fantastic design and great plans on there web site.
Zagnutz This is a Fan fold zagi with excellent plans and instructions
Pibros This is very similar to the Mugi, but with Fan fold
B-2 bomber (Depron) It is made similar to the pibro but looks increadable scale.
Sweety this is Cloraplast sloper with basic plans, it also has other interesting plans
Wallywing and free flight conversions This is a MUST see! You use walmart gliders and convert them into increadable e-planes and Slopers
36" mini zagi this is a great upgrade to a beat up or worn out zagi, if you like speed that is.
Daves aircraft works These all epp slopers are some of the best in the world! Look and the 1-26 2m, awsome performer!
Servo City THE BEST place to get your servos and gear!! Great prices, fast service and NO shipping charges.